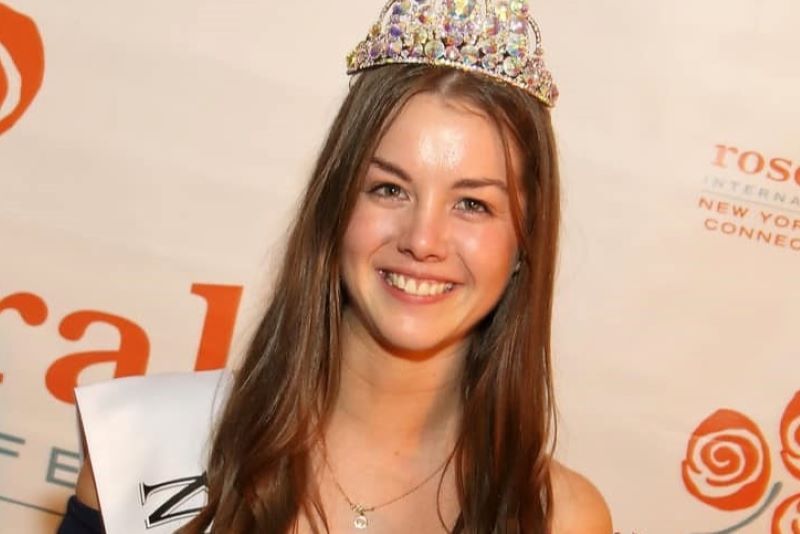 Cathrena Collins, an ambitious lawyer who is currently attending St. John's University Law School on a full scholarship, was selected for the 2022 New York Rose of Trary during an event at Kaleigh Hole in Yonkers on Sunday, May 22nd. I did.
23-year-old Collins will represent New York at Kelly's Rose of Trarie International Festival starting August 19.
Collins has submitted a biography outlining her Irish roots and her academic / civil career since then. "I grew up in Eastchester, NY with my mother, father, and two younger brothers, Connor and Cialan. My father is Irish-American and has Claire's family. My mother is Killany. I grew up in Kelly and moved to New York at the age of 17, "she wrote.
"My maternal grandparents are from Kelly and Cork, and as I grew up I was always exposed to Irish culture through music, dance and storytelling.
Posted by Tralee's New York Rose on Monday, May 23, 2022
"I graduated from Binghamton University with honors and earned a literary degree in philosophy, political science, law and a minor in women's studies. While in Binghamton, I was the chairman of the dormitory hall. Included advocacy for residents and hosting events. I also specialize in helping and empowering victims of abuse and sexual assault, especially those on university campuses. I volunteered for.
"From this experience, I was passionate about finding ways to help and protect people in need of law. That's why I ended up attending law school. I'm currently St. He has completed his second year at Johns University Law School, where he participates in a full academic scholarship.
"While in St. John's, I was immersed in the culture of the school and the spirit of public services through my work with Judges of the Second Appeal Department and Judges of the New York Supreme Court. I also connect with others. We have sought a leadership role that enables us.
"In my role as Secretary of the Interior of the Women's Law School, I had the opportunity to teach other women's law students in my first year of law school. I am also the Foreign Director of the Moot Court Honor Society and the American Bankruptcy Institute Law Review. He is also a senior staff member of.
"While in law school, I integrated my Irish culture. I am a co-founder and vice president of the Irish American Law Students Association and a member of the Irish Bar Association.
"Irish culture has always been a big part of my life. I grew up and participated in Irish dance and Irish music. As a family, we returned to Ireland most of the summer and my brother Connor banded. Attended Fuller Kyor, who often competes with.
"I have a very favorite memory of seeing a show with my cousins ​​Mollie and Maude in Killarney during these trips, which often overlapped with the Rose of Tralee Festival. My grandmother was a rose in New York, so Tralee The Rose of Tralee also always has a special place in my heart. My grandma remembered her time as Rose, always smiling, and all the friends she made and all she enjoyed. She also always wanted me to experience the same day.
"We are delighted and honored to be able to attend this festival not only as a homage to our wonderful grandmother, but also to celebrate Irish culture around the world. Through this experience, we are not only proud of our grandmother, but also permanent. I hope to build a good friendship and I will do my best to my fellow Rose sisters. "
* This column was first published in the May 25th edition of Irish Voice Weekly, a sister magazine of Irish Central.
..