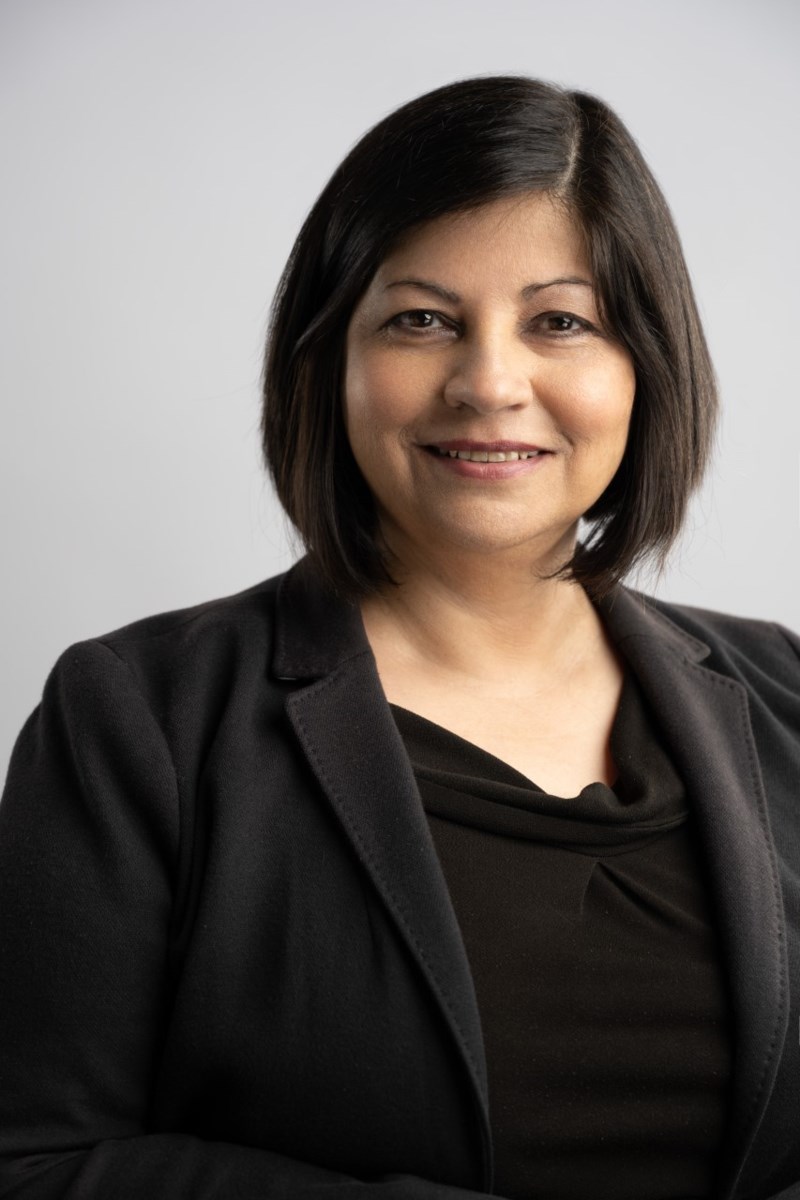 Environment and infrastructure among the issues that karimabudhwani wants to tackle in Congress
A longtime resident of Queen's Park, as part of the New West Progressive team, wants to advocate a more environmentally friendly, resident-focused and economically vibrant city.
Attorney Karimabudhwani is the latest candidate to join the NewWest Progressives Council's slate. Born in Kenya and raised in Calgary, she holds a master's degree in environmental studies from York University and her law degree from the Osgoode Hall Law School in Toronto.
"For over 20 years, budhwani has worked in the non-profit sector to promote and enhance access to justice, including environmental justice, in the BC-wide community," said a NWP press release. "She was an avid supporter of helping people solve legal problems. As a life coach, she combined a solution-oriented approach with a passion for lifelong learning to make her personally fulfilling and rewarding. We design a life and support it to live. "
budhwani said he is keen to harness the diversity of the community to develop a vibrant, comprehensive and sustainable long-term vision for New Westminster.
"It's an exciting opportunity for me to join the NWP, a group of diverse New West residents who want to develop many important issues that require strong political leadership," budhwani news. Mentioned in the release. "We should be guided by a long-term plan that truly considers the serious impacts on our environment and the future of the next generation. New Westminster residents are recreational, even if roads and sidewalks are devastated. Even if the facilities and sports facilities are at a loss and there is no real plan to invest in the future, we hope the city hall will roll up our sleeves to get the job done. "
Ken Armstrong, a candidate for New West Progressive mayor, is pleased that Budwani will join the NWP team as a candidate for city council in the October civil elections this year.
"Kalima embodies her passion for everyday life," he said in a news release. "She has devoted much of her career in the non-profit sector without losing sight of the importance of our environment and future leaders. She has Karima on our team with plans for progress. I'm glad to be there. "
Approximately 100 people participated in the kick-off "Meet and Greet" event of the New West Progressive informal campaign held at the Royal City Curling Club.
budhwani is a slate of the NWP Council, joining Rick Folka, Daniel Fontaine, Jiayi Li-McCarthy and Paul Minhas. Incumbent school councilor Daniel Connelly is the only school board candidate announced by the group so far.
Last week, the NDP-affiliated Community First Civil Party announced a slate of candidates for the city council and the school board. This includes a mix of incumbents and new candidates: Mayor Candidates – Incumbent Council. Patrick John Stone; Council Candidates – Incumbent Chinu Das, Jamie Makeboy, Nadine Nakagawa, and new candidates Ruby Campbell, Tasha Henderson, Bereketo Kebede. Board of Education – Incumbent Dee Beattie, Gurveen Dhaliwal, Maya Russell, and new candidates Marc Andres, Elliott Slinn, Cheryl Sluis.