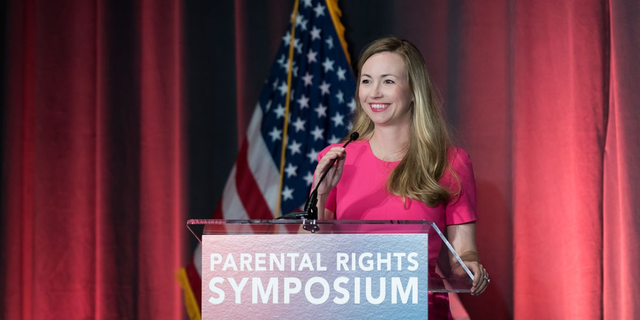 newYou can now listen to Fox News articles!
Education activists and professionals encouraged and trained parents to get involved in school on Thursday at a parent rights symposium hosted by Heritage Action.
Jessica Anderson, executive director of Heritage Action, told Fox News Digital at an event in Virginia Beach, Virginia: "With the right training, tools and resources, we can all take back ownership of our children's education and promote transparency in our public schools."
The symposium, part of Heritage Action's "Save our Schools" initiative, was the second of its kind and covered how to run for school board, how to submit a Freedom of Information Act request, how to be granted Designed to teach parents practical skills such as how to opt out of surveys. at school.
"I've met a lot of parents who are ready to get engaged," Marian Jensen, a Virginia parent, told Fox News Digital. "They're sick, they're ready to fight. is made of."
Virginia Parents Concerned About Proposed Historical Criterion Change: 'Slippery Hill'
According to Jensen, the biggest challenges facing the education system were issues such as critical racial theory, social-emotional learning, and "gender indoctrination."
"I've never been more scared to send my kids back to public school," she added.
Heritage Activities to Train Virginia Parents About Engaging in Children's Education
Nicole Neily, President and Founder of Parents Defending Education, highlighted research and social-emotional learning as key issues in the education system. "We try to encourage people to learn a little bit," Naley told Fox News Digital. "Knowledge is power, so the first step is getting informed."
"Perhaps my biggest concern about our schools, where we are as a country, is that if you look at the polls that were taken around July 4th, Americans ages 18 to 29 The fact is that only about one-third said they were very or somewhat proud to be Americans. A free society cannot remain free if the whole young generation does not understand the reasons for its hope."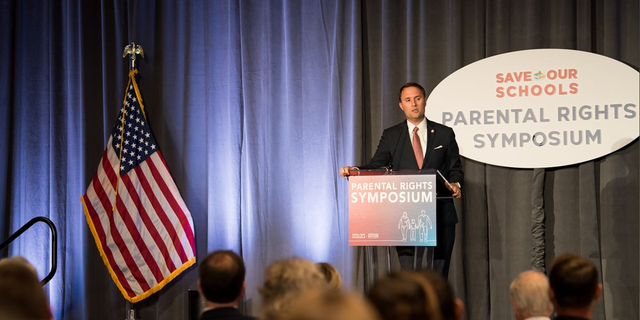 Jensen said parents who want to be involved in their child's education "should do something, should do anything."
"They need to speak up, they need to stand out. You will hear garbage all day and it will continue unless we stand up to it and tell them it's not okay," she said. added.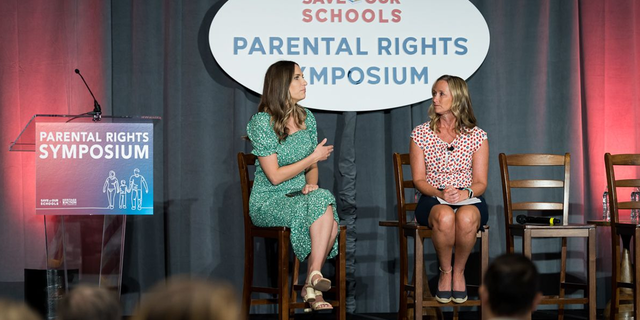 Virginia Senator Bill DeSteph R., who also spoke at the symposium, emphasized that "obscene material" is a big battle for parents.
"The next battle for custody in the Virginia Senate is to protect high school and middle school students from the pornographic and obscene material currently available in public school libraries," he told Fox News Digital. "I have introduced legislation that, at the very least, gives parents a say in whether their children can see sexually explicit material in schools. is facing backlash from liberals in the Virginia Senate."
Disgusted Philadelphia mom sues school district because mask mandate remains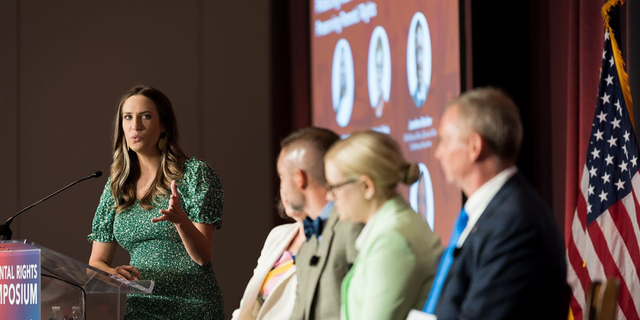 Jensen also warned that the movement by parents to take an active interest in their children's education "could" run out of steam, stressing that changing the education system would be an "uphill battle".
"The more we are able to educate parents, the more parents are actually starting to wake up," she said.
Neely said he doesn't see the parent movement waning.
"It's something we were afraid of last year," she said, adding that parents are becoming increasingly concerned as students begin to return to school.
CLICK HERE TO GET THE FOX NEWS APP
"Our message to parents across the country is that they are not alone and we are here to restore their rights and protect their children.
Heritage Action plans to host similar events in South Carolina and Florida over the next few months, like the Virginia event.