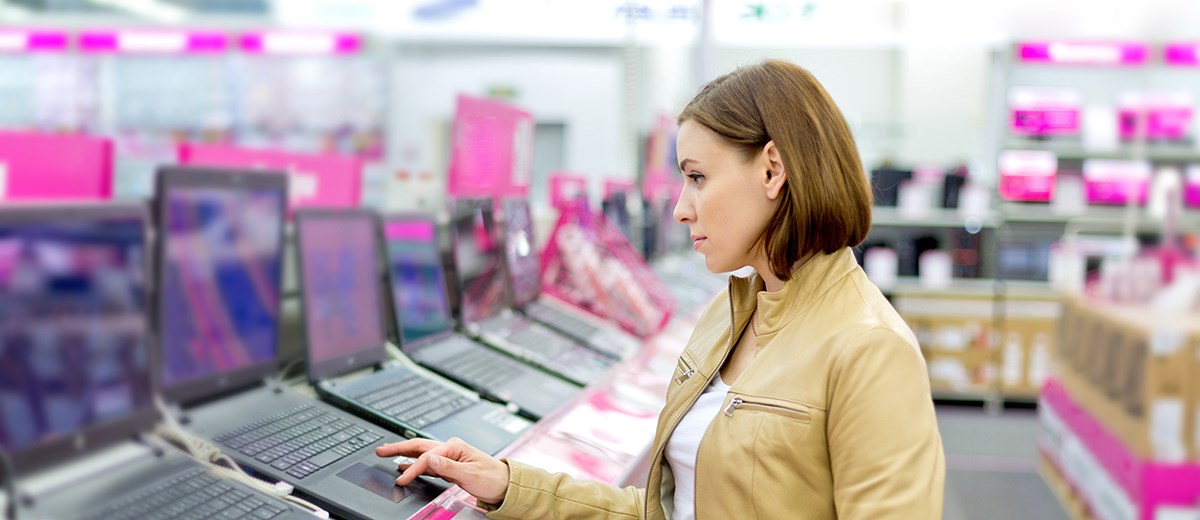 Start the school year strong with Back-to-School Shopping Tips from the Better Business Bureau.
As high school, college, and college students prepare for the upcoming back-to-school term, the need for tech gear increases.
However, shortages of essentials such as computer chips can limit the options available to shoppers.
Students and families may find it difficult to purchase the technology they want from a trusted seller.
"We expect online purchase fraud to increase during the back-to-school shopping season as more shoppers seek out school-related supplies such as computers. BBB Serving Mainland BC.
"Almost a third of the frauds reported by Canadians last year were BBB scam tracker Regarding online purchase fraud, over 73% of scams targeted lost money. This made him the third most dangerous scam in Canada. 2021 BBB Risk Report"
Online purchase scams that take advantage of bargain, hard-to-find, or seasonal consumer goods, such as back-to-school technology, allow scammers to trick shoppers with fake deals, attractive advertising, and attractive but deceptive websites. It often starts by targeting
Once the order is placed, the victim finds that they have either received nothing or the item they received is counterfeit or inferior to what the ad promised.
To ensure a pleasant back-to-school shopping experience, BBB advises shoppers to keep the following tips in mind when purchasing tech supplies.
Shop at familiar retailers. A laptop, tablet, or other tech accessory can be a great investment. Buy from a well-known and trusted supplier to ensure you are getting quality products and excellent customer service.
Shop early. Supply shortages can occur, especially as many consumers start buying the same product. Shop now to avoid overpaying and getting scammed.
Know what you are shopping for. Set a budget, identify which features will benefit your students, and compare options. Next, find a trusted seller. By researching the products that best fit your needs, you can avoid fraud and buyer regret.
Avoid rush shopping while browsing social media. Scammers advertise websites that offer great deals or hard-to-find products, but deliver none or counterfeit products. Do more research on these products by searching online for more information and reviews.
Do not buy from scammers. Scammers may use names, logos, and other characteristics of brands you trust. Take a closer look at the website to make sure they are who they say they are. Make sure your website has "https" in its URL (the extra s means "secure") and a little lock icon in the address bar.
pay by credit card: Credit cards often have better fraud protection than other payment methods. Never use your debit card for online purchases.
Record what you ordered. Make a note of the website from which you ordered the product. Take screenshots of the items you ordered in case the website disappears or you receive a different item than what was advertised.
Be careful with the "too expensive to be real price" approach. Low prices and short sales periods may indicate that you have encountered a scam. If the prices seem too high, they probably are.
Please research the website before purchasing.

check BBB.org Check your business's rating and BBB accreditation status. Check your business profile on bbb.org or on your company's website for the BBB Seal of Good Business. Some fake companies may copy the BBB seal to justify themselves. If genuine, clicking the seal will lead you to his BBB profile in the company.
Do an Internet search for the company name and the words "complaint," "fraud," and "review." This allows us to find other complaints about the site and to know if they are legitimate.
Scamadviser.com In many cases, you can tell how long a website has been in operation. Scammers regularly create and take down her website, so a site with a short operational lifespan can be a red flag.

Check customer reviews. Scammers frequently post positive reviews on their websites, either copied from honest sites or created by them (fake profiles, bots, etc.). Her one of the trusted resources to check reviews is BBB.orgBe aware that some review websites claim to be independent but are funded by scammers. Look at the bad reviews first. These are likely to be genuine and help identify scams.
If you believe you have encountered an online purchase, be sure to report it to the right place to protect other unsuspecting consumers.
Start the school year strong with BBB back to school shopping tips.