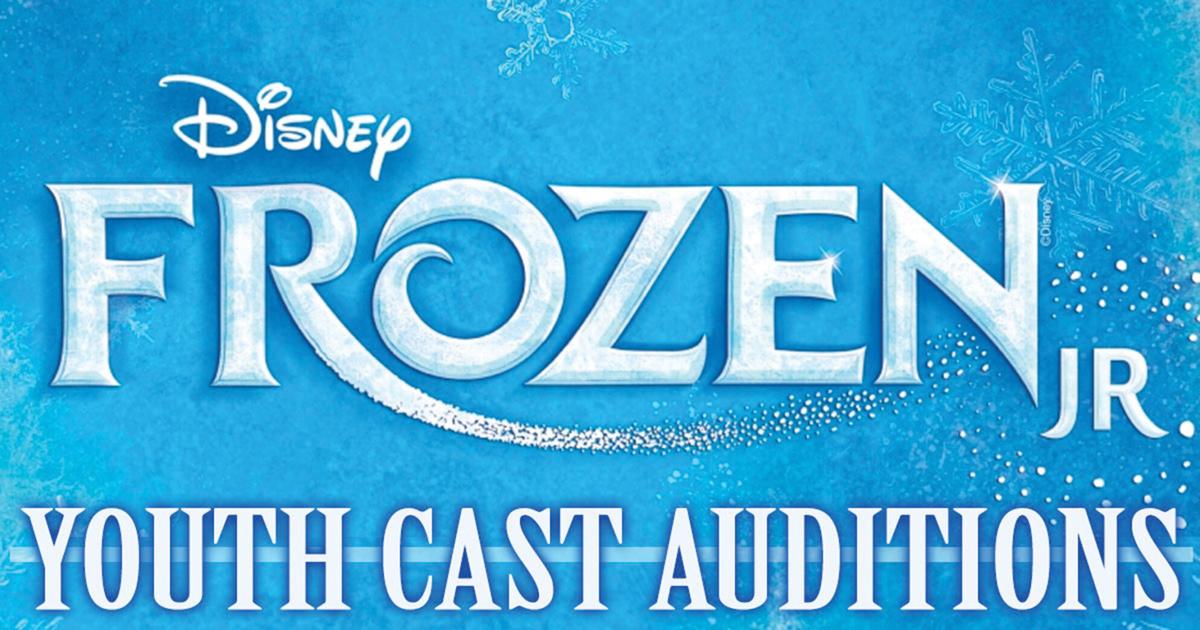 The Branson Regional Arts Council is hosting auditions for an upcoming production of Disney's Frozen JR, so young Branson area actors have an opportunity to showcase their talents.
Auditions will be held on Friday and Saturday, August 26th and 27th at the Historic Owen Theater in downtown Branson. Vocal auditions will be held on Fridays from 6-8pm and Saturdays from 2-4pm.
Vocal audition time slot sign-ups are available online at bransonarts.org. These auditions should also be planned to be present during the dance call auditions which take place on Fridays from 5-6pm and Saturdays from 1-2pm.
Audition participants must be between the ages of 8 and 18. A 60-second cut of him in musical theater or a Disney song should be available to show off his vocal range and acting prowess. For those auditions you will be asked to bring your marked and organized sheet music as an accompanist will be provided or an mp3 track or YouTube karaoke track will be provided.
During the dance portion of the audition, participants are expected to wear appropriate clothing and comfortable shoes. You will also be asked to bring a change of clothes for your vocal audition.
"Frozen Jr. is based on the 2018 Broadway musical and brings Elsa, Anna, and Arendelle's magical realm to life on stage. It features all the memorable songs from the animated film, along with five new songs written for the Broadway production, along with music and lyrics by "Sisters, Frozen Jr.'s True Love." A tale of acceptance and acceptance, unfolding the emotional relationship and journey between Princesses Anna and Elsa as they discover their hidden potential and powerful sisterly bond in the face of danger. With a cast of beloved characters and packed with magic, adventure and lots of humor, Frozen JR will melt even the coldest heart!"
Disney Frozen JR. Directed by Kyle Bradley and music directed by Julie Brinkman. Production callbacks will take place at Hollister High School on Sunday, August 28 from 1:00 p.m. to 3:00 p.m. on his, and the cast list will be posted on his BRAC social media on Monday, August 29. We will also contact the cast by email.
There will be a mandatory first cast meeting on Tuesday, August 30th from 5:30pm to 6:00pm.
The character cast of this work is as follows.
Young Anna—Gender: Female Upper Vocal Range: D5 & Lower Vocal Range: A3
Middle Anna – Gender: Female Upper Vocal Range: D5 & Lower Vocal Range: A3
Anna – Gender: Female Upper: D5 & Lower: G3
Young Elsa Gender: Female Vocal range top: C#5 & Vocal range bottom: A3
Middle Elsa — Gender: Female Vocal Range Top: F#4 & Vocal Range Bottom: A3
Elsa—Gender: Female Upper range: D5 & Lower range: F#3
Olaf – Gender: Male Vocal Range Top: D4 & Vocal Range Bottom: F#2
Christophe—Gender: Male Upper Vocal Range: A3 & Lower Vocal Range: G2
Sven—Gender: Any Vocal Range Top: A4 & Vocal Range Bottom: A3
Hans—Gender: Male Vocal Range Top: B3 & Vocal Range Bottom: G2
King Agnar — Gender: Male
Queen Iduna – Gender: Female
Pabbie – Gender: Any
Bulda—Gender: Any
Bishop – Gender: Any
Weselton—Gender: Any
Oaken—Gender: Any
Ensemble: Townspeople, Snow Chorus, Hidden Folk, Castle Staff, Housekeepers, Butlers, Handmaidens, Cooks, Stewards, Guards, Summer Chorus, Oaken Family Including – Gender: Any
For more information or to book a vocal audition time slot, visit bransonarts.org.
.