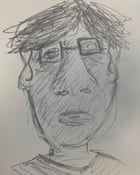 aAfter scribbling on scrap paper all my life, I finally started drawing seriously a few years ago. I liked it immediately. I spent the rest of the trip sitting in a gutter and scribbling on precarious buildings. In a pub that draws patrons of malformed fellows.
Many people who have seen me scribble say they are afraid to do the same. But neither am I. And I really enjoy learning how to do it.
When I was a child, my grandmother took me to see Senaka Senanayake, a famous Sri Lankan artist. I looked up at the walls of his home in central Colombo, adorned with his colorful drawings and paintings. Many of them date back decades from when Senaka was a child prodigy.
For years I thought all artists were like that.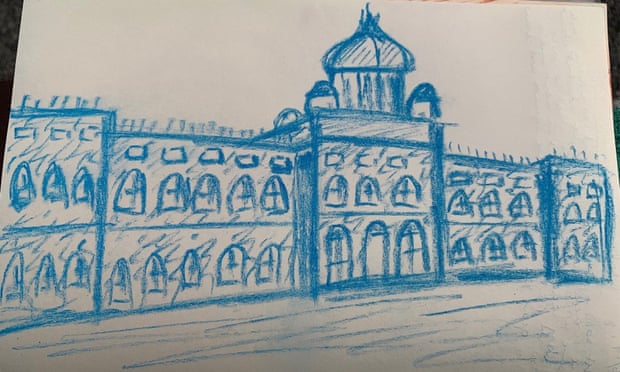 My early drawings were flat objects placed on the page with few internal relationships or coherence. They were also a mashup of what I was trying to draw and my preconceived notions. One tree became a strange mixture of the tree in front of me and every other tree I've ever seen.
It's easy to get discouraged when you're just throwing it out.
But drawing is not purely mechanical. It's about process and approach. This means that you can learn to become better. My terrible painting was plagued by a lack of subject understanding and a tendency to rush.
With practice, I got better at slowing myself down (and still slowing myself down more than I needed to) and started observing and measuring closely. To "build" the drawing instead of just flying it.
Two years later, when I took my sketchbook on vacation, I learned more about perspective. I was still using crayons, so I don't have the finer details, but I appreciate these drawings more.
This is a very bad view of Angkor Thom, Cambodia. I still remember sitting on the rock and drawing this.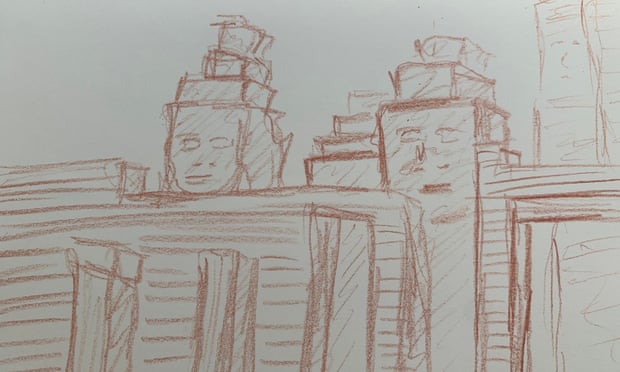 I hate that the online art world is obsessed with brands and tools, but you should choose the right tool for what you're trying to accomplish. These days, I paint with watercolors and draw with fineliner. A thin line can capture more detail than a thick crayon. Color brings photos to life in a way that my old doodles lacked.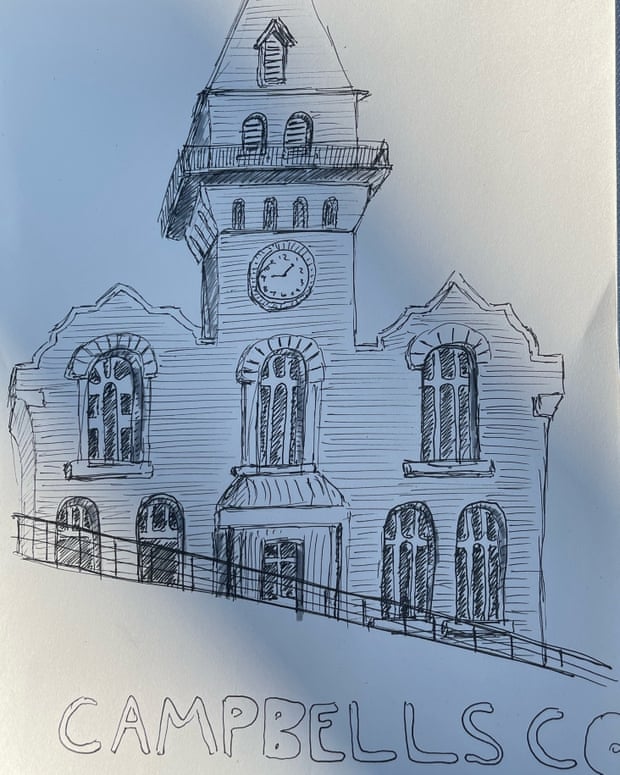 You can see some of it in sketches from a recent walk around The Rocks in Sydney. The perspective is unsettled, but building details are emerging and depth is beginning to emerge.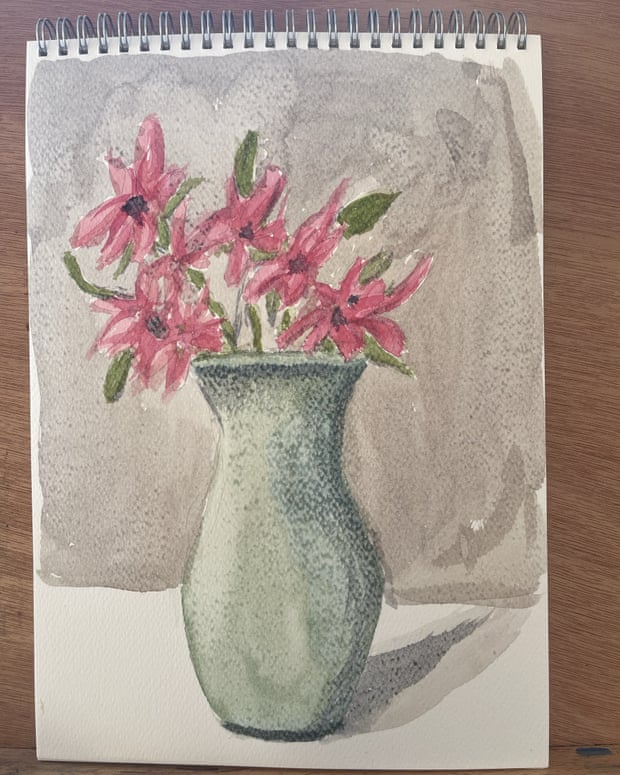 Practice is the hardest part of learning to draw (or learn anything). Not only is motivation hard to find, it's guidance on how to practice effectively. Keeping switching media probably won't help.
I still like to scribble faces. My portraits used to look like aliens – short forehead, huge eyes, lopsided ears. Look at this picture of my now-wife when we were dating a few years ago.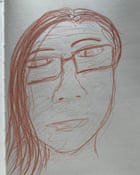 I have done a lot of work on my portraits. I've borrowed every book in my library and watched countless hours of YouTube tutorials. We have a better understanding of the theories that generate image value and form. It's mostly just practice now.
The progress is slow, but it's a re-challenge for the first time in about two years. I'm still fiddling with the proportions of the face, but it looks a little closer and more three-dimensional than the previous drawing.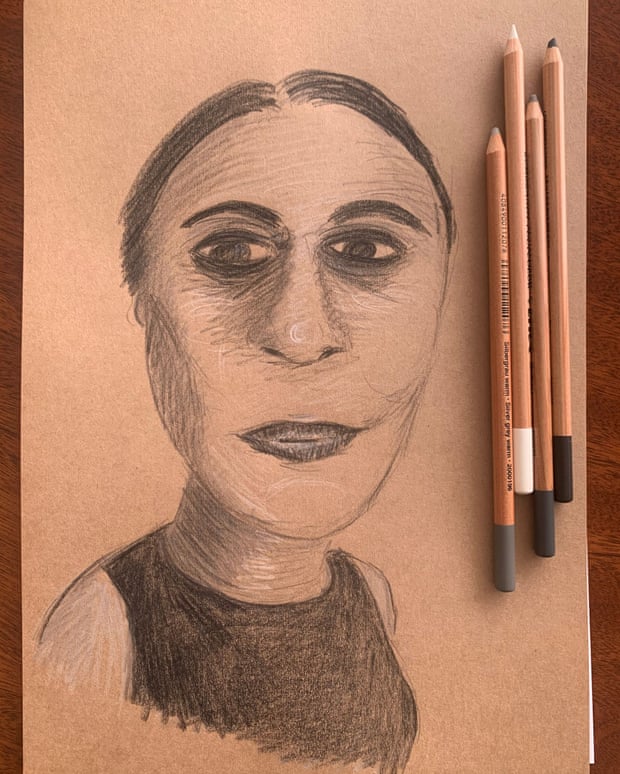 Here are some recent efforts. It doesn't look like her yet, but at least my camera's facial recognition is starting to recognize that there's someone there.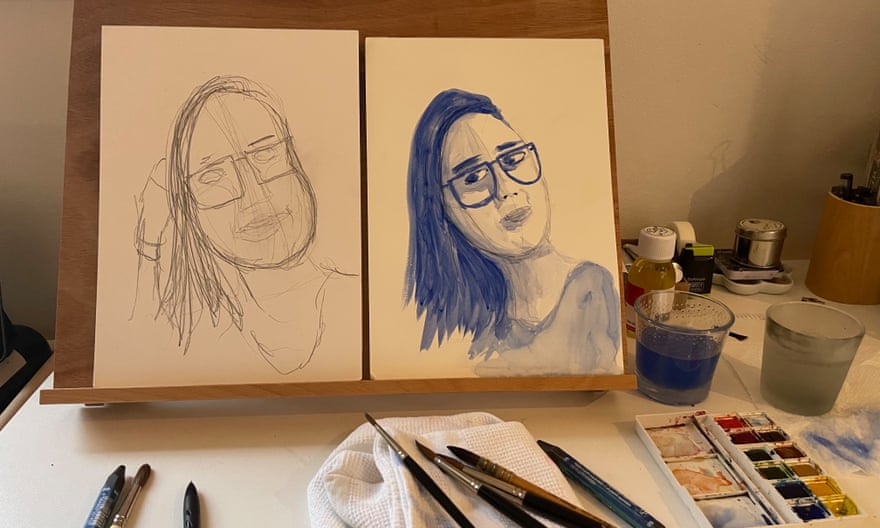 I pulled out my sketchbook to kill time at a recent family lunch. I was soon filled with little cousins ​​who asked me to draw them. I really tried, but none were good caricatures and were quickly abandoned.
We still have a long way to go. But I have made progress and have enjoyed the journey. Yes, I still make mistakes, but not before.