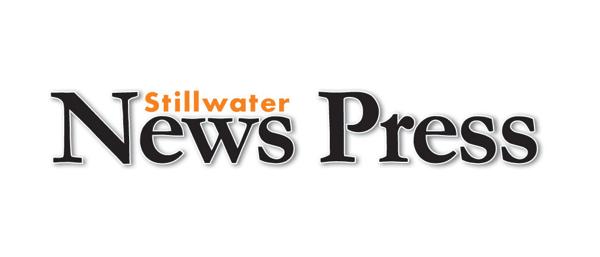 First, I would like to congratulate OSU for actually surpassing the New Frontiers Agricultural Hall's $50 million fundraising goal. This is another notable advancement that represents the university, students, faculty, and the state at large. New Frontiers Agricultural Hall, which he expects to open in less than two years, will benefit the campus and the state of Oklahoma for generations to come. It's a sweet success indeed.
I also want to congratulate the outstanding young people here in the 21st District of the Senate. Earlier this summer, several junior livestock competitors competed in junior national livestock shows across the country. The Grand Champions and Reserve Grand Champions were invited to the State Capitol earlier this month to be honored by Gov. Kevin Stitt. Three of the winners were from his SD 21, including Ripley's Kelton and Kennedy's Arthur, Yale University's Ermunen. I would also like to mention that there was an additional exhibitor, Maggie Griswald from Stillwater. This is a huge honor for these junior players and we are very proud of their achievements.
One of the highlights of the summer here at the Capitol was the 76th Annual Meeting of the Southern Legislative Assembly, the premier public policy forum for the Southern Legislature. More than 1,400 legislators, families and stakeholders will join Oklahoma City for the five-day event, showcasing not only the beautiful Capitol and other attractions in central Oklahoma, but also sharing everything from education to infrastructure. provided a forum on policy issues.
Teacher shortages are one of the common concerns facing nearly every state today. It's certainly a challenge here in Oklahoma, and it's coming into the spotlight as the back-to-school resumes. There is no easy one-time solution, but we are working diligently to attract and retain teachers through many legislative measures.
House Bill 3465 went into effect in July. The measure has his three key provisions to address teacher shortages.
This bill expands the current Teacher Incentive Scholarship Program offered by the Oklahoma Higher Education Commission. It directs the program to become an Employment Incentive Program, named Incentive Scholarship Program and Future Teacher Scholarship and Employment Incentive Program, as funds are available for at least five years.
This allows eligible students to receive scholarships upon completion of the teacher preparation degree program, renewable for up to three years. The bill provides $1,000 per academic year for up to three years for a full-time student who has earned less than 90 credit hours, and $2,500 for a full-time student who has earned 90 or more credit hours in her final year. points to dollars. Scholarships are capped at $5,500 per student.
The measure requires scholarship recipients to teach in Oklahoma public K-12 schools for five consecutive years. The measure would also provide a maximum of $4,000 per participant for each year of satisfactory service provided, for up to five years, per participant, as documented by the employing school district. Allow employment incentive payments not to exceed $20,000.
Another bill, SB 1631, establishes a two-year pilot program for mentor-teacher training with financial incentives. HB 3658 removes the general education exam as a requirement for alternative teacher certification, early childhood and primary education alternative certification, traditional certification, school psychologist and school psychometrician certification. Candidates are required to pass a specialized certification exam and a professional education exam.
All of these measures are already in place, and as we work to develop comprehensive solutions to attract and retain the best educators in our classrooms, we expect additional proposals to be presented in the coming months. I expect.
Thank you for representing your voice on the State Capitol. If you have any questions or concerns about state law or other issues, please feel free to contact my office by calling 405-521-5572 or emailing Tom.Dugger@oksenate.gov .
.