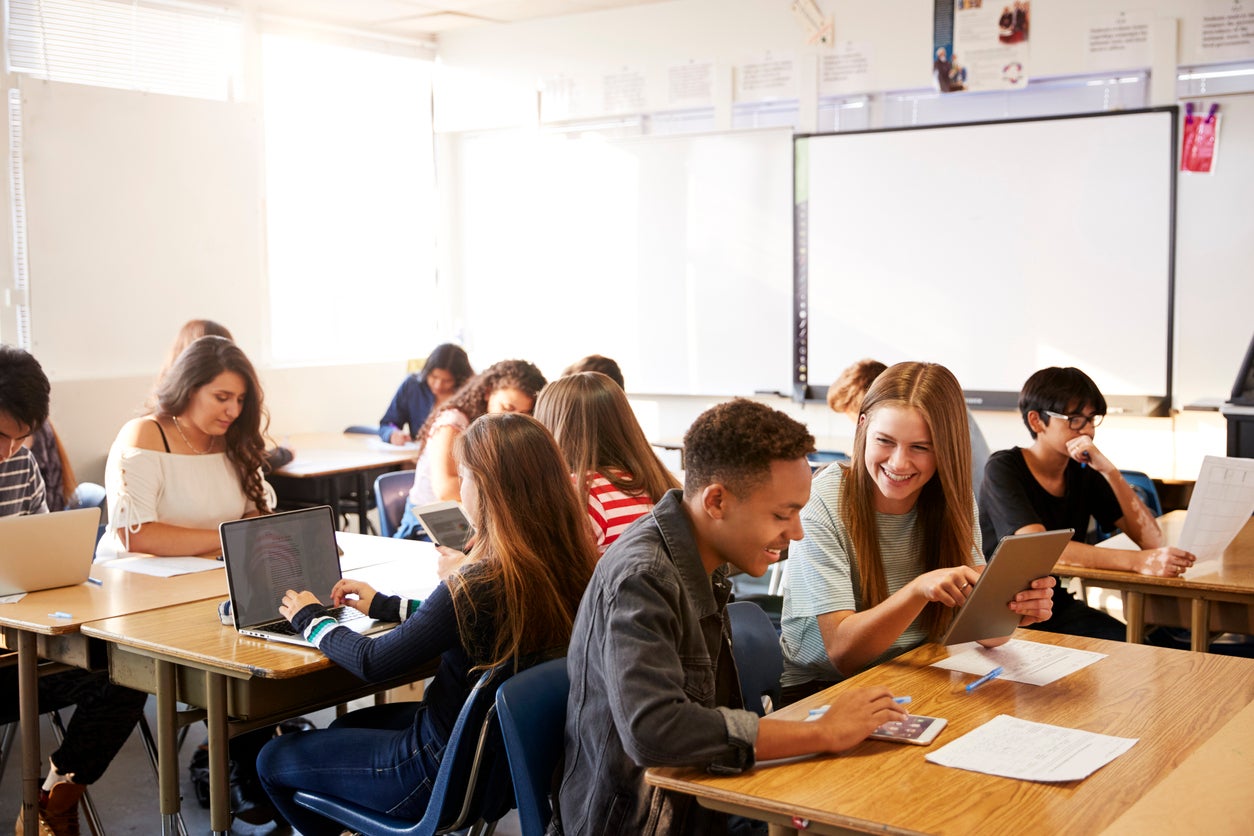 This month, more than 47 million children will enter public schools across the country for the start of the new year. While many aspects of this school year are new to children—new teachers, new classmates, new curriculum—the basic structure of public education in the United States has remained unchanged for nearly 180 years.
As a speech-language pathologist and academic researcher, I have spent 24 years working with children, families, and educators in the public education system. The biggest problem with the current age-based system is that it contrasts with what we know to be true about children and their development.
Children are not monolithic just because they were born in the same year. Development occurs along a continuum and children acquire different skills at different times. They represent a number of strengths and weaknesses, yet the current educational structure operates on the premise of homogeneity. As a result, children who do not conform are more likely to be diagnosed with a learning disability or to be made to feel "inferior" to their developmentally normative peers.
This outdated model has existed since the 1840s, when Massachusetts politician Horace Mann sought a more efficient process for educating America's children. He adopted the Prussian model and used a military commando for his education. Students were grouped by age under the guidance of one primary mentor. Mann brought the system back to the United States, which was designed for efficiency and convenience, but had little data to show it worked for children.
Indeed, our current model of public education works well for many. I am one For those who live in areas with well-funded schools that can recruit and retain good teachers—those with power and privilege—public schools provide an adequate base.
But public education doesn't work the same for everyone. Half of adults in the United States read at the level of 7th grade or below. In Texas, more than 600,000 students have been diagnosed with a disability requiring an individualized education program, and one in five of them drop out before graduation. Instead of catering to the diverse needs of different groups, such as students, politicians, and businesses, people with no direct knowledge of child development can benefit from play, recess, and social-emotional development. It continues to remove aspects of public education known to be .
Under the current system, when problems such as poor reading skills are identified, the federal government creates new policies to address the problem. State and local school districts are responsible for enforcing the new policy. Once the policy is implemented, researchers are invited to measure whether the policy was effective in mitigating the original problem. Note that input from educators is rarely solicited during this process. As a result, the current education reform model is a constant back-and-forth conundrum, involving an incredible amount of time and money, with little return on investment.
What if we turned this problem-solving model upside down and started with science? The collective knowledge of child development and education professionals across the country could fundamentally change public education. If we are serious about making education work in the United States, we must create the time, space, and resources to accommodate the needs of our children and plan a system around them. We return power and decision-making to educators and child development researchers (those who have first-hand knowledge of child learning and development), and to politicians motivated by political power and financial gain. and power must be removed from corporations.
Our children are not monolithic and their diversity is a great asset. They deserve an educational system that supports all learners based on their knowledge of how children learn best. We have the resources to make this educational model a reality. Lay down the 1840 model.
Mary Beth Schmitt is an assistant professor and child language researcher at the Moody College of Communication at the University of Texas at Austin.
Versions of this article appeared in the Austin American-Statesman, Waco Tribune Herald, Houston Chronicle, and San Antonio Express News.